We have several facilities (plastering, pumping systems, scaffolding, trucks, etc.)

that make us dependent on completion of the works that are contracted.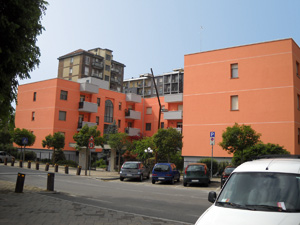 We operate mostly in northern Italy with the possibility of opening new markets around the country.
Currently the work force we use is composed of about fifty people including employees, and craftsmen, each starting from our headquarters in San Vittore Olona company vehicles with heads in the various workplaces.
We use the SOA (recently acquired), which allows us to compete in public procurement.

The company's goal is to support the above statement a certificate of quality for the processing carried out.
The Company Gallizzi Claudio, well-established in the territory, aims to fit into a niche market, distinguishing between the various realities of the area is not the quantity but for quality of work performed.